The impressive facade of the Liverpool Institute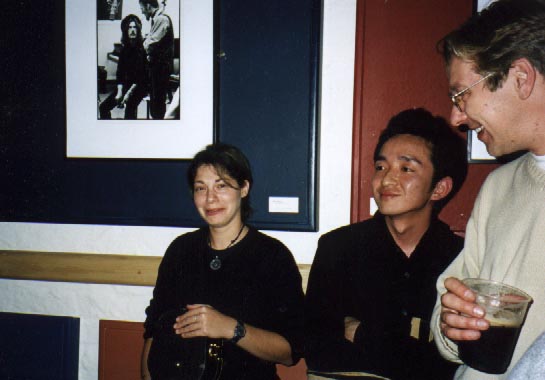 Waiting to play in the first LIPA open mic/jam of the year. Can you tell I'm nervous!?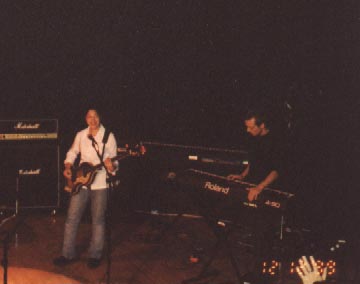 LIPA's Senhieser Stage. This is me and my ensemble band during finals week, Dec. 11, 1999.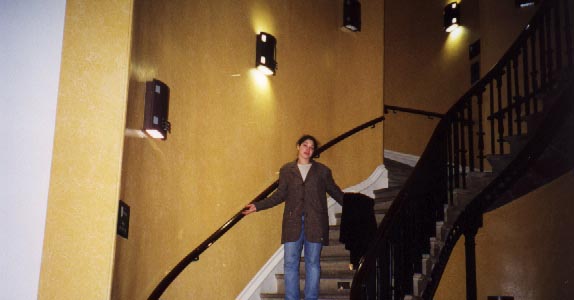 Me on one of the two grand marble staircases at LIPA after a LOOOOONG evening of recording.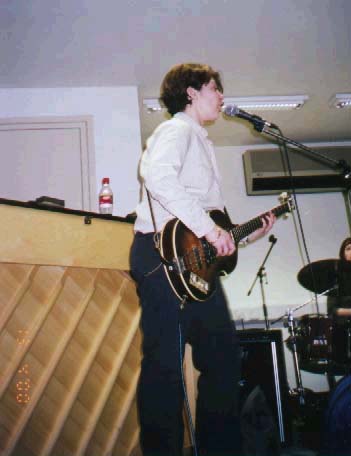 Rori and the Renegades rehearsing for and up coming Cavern performance in LIPA's practice rooom number 3.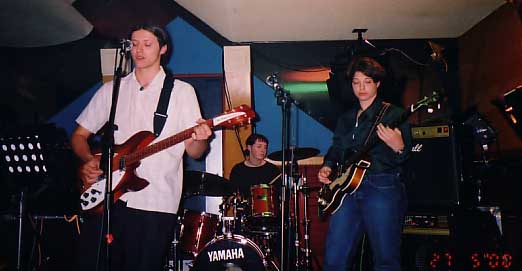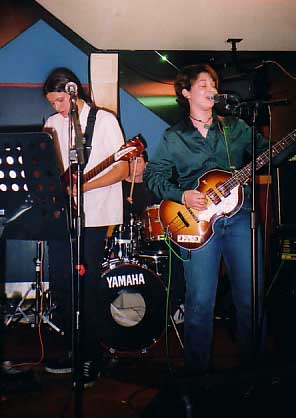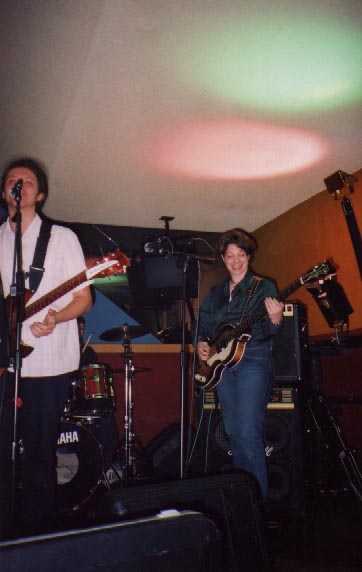 Dean, Claire(peeking out from behind the drums), and Rori having a ball doing Party at the LIPA bar.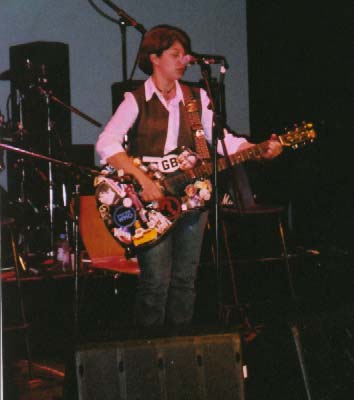 Here I am performing in the BBC 2's Songwriters Showcase.